My Surgery Guide: Improving Leg Circulation Exercises
Why choose wikiHow?
When you see the green expert checkmark on a wikiHow article, you know that the article has received careful review by a qualified expert. If you are on a medical article, that means that an actual doctor, nurse or other medical professional from our medical review board reviewed and approved it. Similarly, veterinarians review our pet articles, lawyers review our legal articles, and other experts review articles based on their specific areas of expertise.
How to Improve Leg Circulation
Four Methods:
Poor circulation is caused by a reduced blood flow to a specific part of your body. This condition is most common in your extremities, particularly your legs. Proper leg circulation is important, because it allows your leg tissue to take in nutrients and get rid of waste, and is essential to long-term leg health and strength. Fortunately, leg circulation can be improved by starting simple habits. You can start making positive changes to your leg circulation right this moment.
Steps
Starting Leg-Healthy Habits
Don't sit or stand for too long.

It's important to move around during the day to get the blood flowing through your legs. Sitting or standing for long periods of time allows the blood to collect instead of flowing, and is detrimental to your health over time. If you find you've been in the same position for an hour or more, move around for a few minutes before resuming your position.

If you work in an office and are required to sit for your job, get up and take breaks every hour and a half or so. Even if all you do is walk to the bathroom and back to your desk, you're moving your legs, which helps circulation.
You could also look into getting a stand-up desk, which allows you to stand instead of sitting while you work.
If you need to fly, try standing up directly in front of your seat for a few minutes at a time. Repeat this every 30 minutes. If you are unable to stand for any reason, try seated ankle rotations to help encourage circulation.

Position your body to aid circulation.

Do you tend to cross your legs when you sit? That common position cuts off the circulation to your legs, making it more difficult for blood to get to your leg tissue to keep it healthy. Make a habit of sitting in a position that's better for blood circulation.

Sit with your legs spaced slightly apart and your feet on the floor. Remember to get up from time to time so you aren't in this position for too long.
You can also slightly elevate your legs to help your circulation. Put your feet up on a stool 6 to 12 inches (15.2 to 30.5 cm) above the ground.

Start an exercise routine.

If you can work some exercise into your schedule, your circulation will certainly benefit. Any exercises that employ the legs will help your circulation. Try power walking, running, biking, swimming, hiking, and other exercises you enjoy that get your feet moving.

Exercise daily for maximum benefits. Even a 30-minute walk 4-5 times a week will improve the health of your legs.
If you're looking for a low-impact exercise, try yoga.Many yoga poses engage your legs and stimulate the circulatory system.

Wear comfortable shoes.

Wearing high heels, pointy-toed shoes, or other tight shoes can impede blood flow from your legs to your heart. When you're focused on improving leg circulation, it's important to wear comfortable, low-heeled shoes with plenty of cushioning.

Wear tennis shoes or loafers that give your feet room to breathe.
Go for dress shoes with rounded or almond-shaped toes instead of pointy toes. Choose wedges instead of heels if you want extra height.

Wear compression hose.These are similar to panty hose, and they're specifically designed to stabilize the leg tissues and help blood circulate more easily. You can pick them up at the drugstore or see your doctor about ordering hose specially fitted for your legs and your individual needs.

Stop using tobacco products.

Smoking can actually lead to peripheral artery disease, a condition in which the arteries in the legs harden and can no longer circulate blood. If you have poor circulation, stopping smoking and use of other tobacco products is an important way to regain leg health.

If you are in the U.S., you can call the national Quitline at 1-800-QUIT-NOW. The Quitline can help you with practical quitting advice, counseling on quitting, and referrals to other stop smoking resources.
Taking Herbs and Supplements
Try birch bark tea.This herb is said to help stimulate the circulatory system. It can be taken as a supplement, but it's also great as a tea, especially brewed with a little ginger. Incorporate a cup into your daily routine.

Take gingko supplements.

Gingko has long been used for a number of medicinal purposes, and there is evidence that it can help to open up the blood vessels and improve circulation.

A dosage of 120-240 mg per day of ginkgo leaf extract is recommended. Divide it into two or three doses.

Drink cayenne pepper tea.This spicy pepper is said to help open blood vessels and improve circulation. You can sprinkle it over your food or stir it into some tea with honey. Consuming some cayenne pepper every day should improve your circulation over time.

Take fish oil supplements.

Fish oil contains omega 3 fatty acids, which are essential for a healthy lipid profile. Having a high level of "good" cholesterol improves circulation.

Fish oil supplements come in pill gel capsule form and are usually made from mackerel, tuna, cod liver, salmon, or herring.
Keeping Your Diet Healthy
Eat less salt.

Salt causes your body to retain water and swell, which can put pressure on the veins and lead to poor circulation. Try halving your salt intake and avoiding sprinkling extra salt on your food after it has been prepared. You should aim to get no more than 2,000 milligrams of salt a day.

Do most of your own cooking, rather than eating out or buying packaged foods. Restaurants and food manufacturers commonly make food with far more salt than you think. Avoid this by cooking your own dishes from whole foods whenever possible.
Avoid salty snack foods, fast food, and microwaveable dinners and snacks.
Drink plenty of water to flush the salt from your body. You need 2 or so liters a day to stay fully hydrated.
If you really like salty foods, consider using a salt substitute. These are available in many health food stores.

Maintain a healthy body weight.

An important part of keeping your legs and feet healthy and improving circulation is maintaining a healthy body weight. Having extra weight places stress on your circulatory system. Follow a balanced diet and work with your doctor to reach a weight that is right for your body type.

Eat plenty of fruits and vegetables, whole grains, and lean meats.
Make sure you're getting a good amount of fiber through legumes, nuts, oatmeal, and other fiber-rich foods.
Getting Medical Treatment
Ask your doctor about treatment options for the cause of your poor circulation.

Poor circulation is generally a symptom of a larger medical condition. Talk to your doctor about what could be causing your poor circulation.

Common conditions that cause poor circulation include obesity, diabetes, heart disease, arterial complications, and peripheral artery disease.
Many of these conditions can be managed or treated with a combination of medication and healthy lifestyle adjustments to lower your blood sugar and cholesterol.
Left untreated, peripheral artery disease may result in a heart attack or stroke.

Take note of your symptoms.

Your doctor will be able to help you best when they have a clear idea of your symptoms. Track what symptoms you experience, when you experience them, and how long they last. Common symptoms of poor circulation include:

Tingling in your leg
Numbness in your leg
Throbbing or stinging in your leg
Pain in your leg muscles
Muscle cramps
Community Q&A
Question

How do I stop night-time muscle cramps?

Start by trying 4-6 oz of tonic water a night before bed. It should settle down the cramps. Eating a banana a day is also good for it.

Question

What do I do if I wake up with aching legs?

wikiHow Contributor

Community Answer

Get moving to get your circulation going, and do some light stretches. If this is a chronic and painful issue, you should definitely see a doctor.

Question

How do I improve my leg circulation when it's swollen?

When your ankles are swollen it is best to elevate the leg. If it is the leg itself that swells try elevating. If that doesn't help, get to the ER or doctor, you might have a more sever condition that needs medical attention.

Question

What medication can I take for poor blood circulation?

wikiHow Contributor

Community Answer

No one can answer that without specific knowledge of your past and current health status. Talk to your doctor about potential medication options.

Question

Will it help to sleep with support hoses for severe, painful poor circulation?

wikiHow Contributor

Community Answer

Generally they are recommended during the day when you are up and about. Sleep without them and with your feet elevated on a pillow if you can.

Question

What should I do while on a plane journey?

wikiHow Contributor

Community Answer

You should consult your doctor to see what they recommend for your travels.
Unanswered Questions
Will air compression therapy on my legs help with circulation?

Will ion theraphy help for leg sores and circulation?

Can vibration plates improve circulation?

I am not able to sit properly and sleep properly due to severe leg pain. What can I do?

What do I do to prevent stinging feet and palm?
Ask a Question
200 characters left
Include your email address to get a message when this question is answered.
Always ask your doctor for the most professional advice.
Article Info
Categories: | |
In other languages:
Español: , Italiano: , Português: , Deutsch: , Русский: , 中文: , Français: , Čeština: , हिन्दी: , Nederlands: , Bahasa Indonesia: , العربية: , ไทย: , Tiếng Việt: , 한국어: , 日本語:
Thanks to all authors for creating a page that has been read 909,601 times.
Did this article help you?
Expert Review By:
of How to Improve Leg Circulation was reviewed by on March 23, 2019.
of readers found this articlehelpful.
Click a star to add your vote
90% of people told us that this article helped them.
"Helping with my leg circulation, to improve the clogged arteries."
"Exercise and elevation helped."
Margrit De Graff
Jun 3, 2019
"So far I only read this article, but will get and use the items suggested. I am a very active person and always
have been and also never smoked in my long life. In spite of that I find myself with an open wound that will not heal, after a skin cancer was surgically removed on Jan 17,17. We are now in June, 2019! Apparently I have poor circulation in my lower legs and feet, impeding the healing."
"I had surgery last year to remove a benign tumor from underneath my right calf. The nerve was severed. I now have
ankle swelling regularly. I knew elevation would help but found more options in the article that I can use at home and now that I've returned to work."
"Exercise helped, specifically walking. It helped me drink more water, which helped me to lose weight. Also, walking
increased the circulation in my legs which helped the swelling to go down. This article has good common sense and is easy to follow, plus it works!"
Theresa Morales
Jun 6, 2019
"The whole article was helpful. The tips are very well put together. Especially those about walking around after
sitting a while, type of shoes, exercise tips, foods and herbs, healthy diet, and getting help from your doctor. Thank you."
"I have suffered from chronic pain/fibromyalgia for years, mainly in legs, and this info hopefully will lessen my
need for pills. I have always wondered if compression socks would help, and your article confirmed that for me."
"I enjoyed reading the activities you should do for poor circulation, as I have been battling this for almost a
year. Also, the foods that help you achieve more comfort as to what to eat and what to avoid."
Danny Zimmerman
May 9, 2019
"Didn't know about compression socks. Stand at work for 2 - 3 hours, and ankles swell. Also cross my legs on break.
Going to stop crossing my legs and try the socks. Thank you for the information."
Harry Kneute
Aug 18, 2019
"The various foot and ankle exercises are very helpful, leaving the therapy up to me on a personal level. Gives me
an intimate awareness of my body. A mind-body experience. Fantastic feeling."
"It helped me to know what I was doing right and what I needed to improve on. In short, it was a good guideline for
someone who has just discovered that there is a leg problem!"
Monica Johnson
Jul 17, 2019
"It has given me hope by providing me with some useful information. Most of the things that were suggested I have in
my kitchen cabinet. Knowledge indeed is power. "
"Going to start taking a couple of supplements to see if that helps the circulation, under doctor and therapist care
for now."
"Imparted exhaustive knowledge and information. I needed some information about how to eliminate muscle and joint
pain."
"I have been wanting to finish a tattoo and this information helped me to know things I needed think about. Thank
you."
"Birch bark tea lessened all the bluish/red marks on my ankle. Thanks so much. Started vitamin C, too! Love you
guys!"
"All of the information was helpful. I just needed some more tips to help me with my legs. Awesome job all around."
"Leg exercise helped me improve my circulation. However, exercise like walking the stairs is another factor."
Jeanette Jones
Aug 20, 2019
"Made me realize a lot, and gave things I could do to improve my blood circulation that I was unaware of."
"There is a lot of important information in this article that can help a lot of people. "
"Good advice and knowledge compiled in one place made this article very helpful."
"I am finding wikiHow to be very informative, soothing and helpful! Thank you! "
Wilson Matthews
Sep 19, 2019
"It provided me with ideas to prevent deterioration in my circulation."
"What I can do to improve my leg circulation was helpful to learn. "
Video: Massage & Stress Relief : How to Massage Legs for Better Circulation
How to Improve Leg Circulation images
2019 year - How to Improve Leg Circulation pictures
How to Improve Leg Circulation forecast photo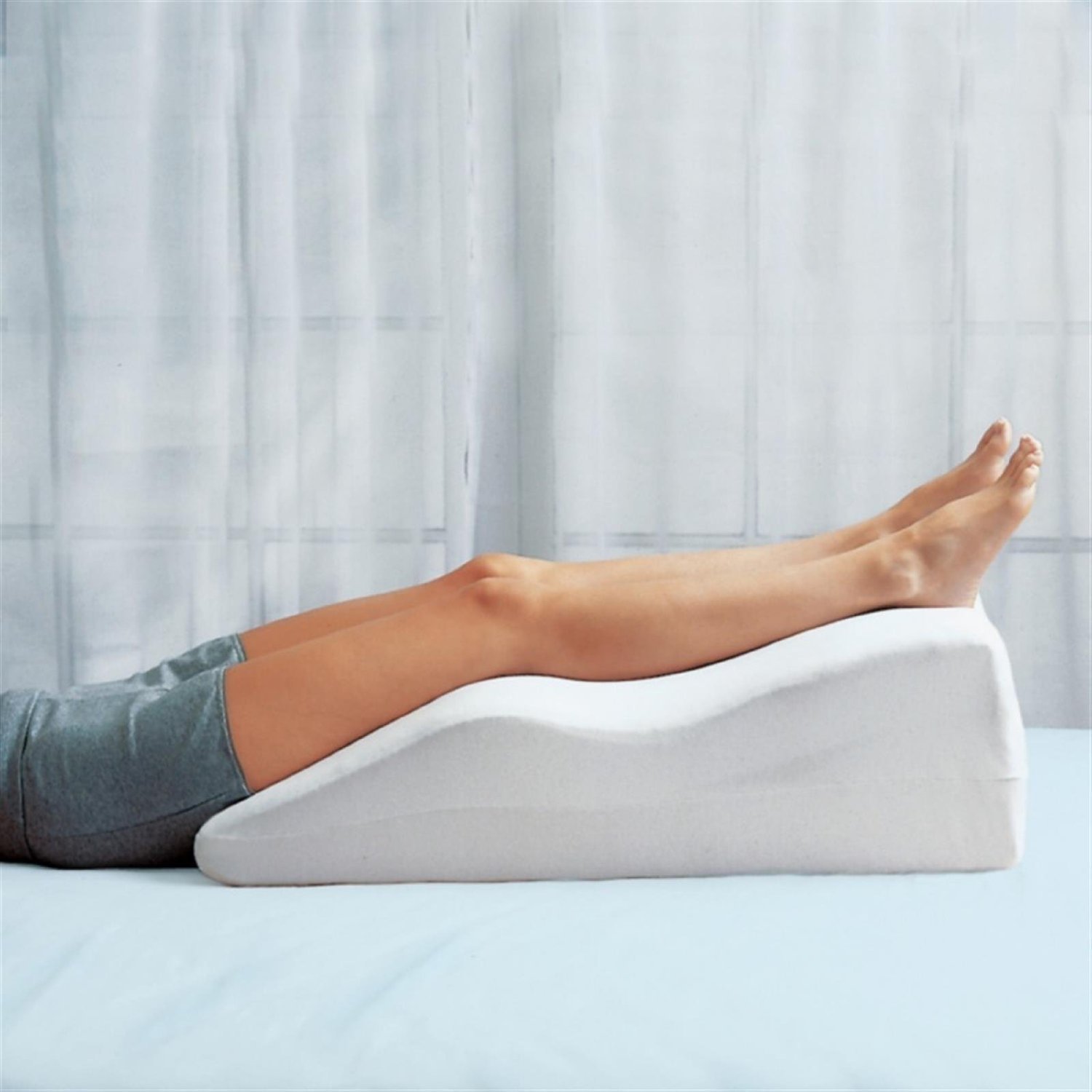 How to Improve Leg Circulation images
How to Improve Leg Circulation new foto
pics How to Improve Leg Circulation
Watch How to Improve Leg Circulation video
Discussion on this topic: How to Improve Leg Circulation, how-to-improve-leg-circulation/ , how-to-improve-leg-circulation/
Related News
New High Chair Safety Standards Are Coming — Heres Everything You Need to Know
Brintellix (Vortioxetine) Reviews
A woman shared her shaving cream DIY sunburn hack on Facebook
Microbicide gel could cut HIV infections by half
I Crowdfunded Money For Weight Loss Surgery, And It Totally Changed My Life
Women, Rheumatoid Arthritis, and Mortality Rates: New Study, New Answers
How to Teach Chemistry
How This Womans Baby Was Born Into Her Abdominal Cavity, Then Saved By a 30-Second Surgery
Fat Structure, Digestion, and Function
Here's the dating advice that you really don't need from your friends
How to Select a Gift for Your Sister
How to Express Your Feelings to the One You Love
Date: 07.12.2018, 20:18 / Views: 64572
---