7 Easy Recipes for Leftover Meatloaf | SAM THE COOKING GUY 4K
How to Use Leftover Meatloaf
Two Parts:
If you're lucky enough to have leftover meatloaf in your refrigerator, decide how you'd like to use it up. You can easily make light meals or appetizers, like meatloaf hash, nachos, or flatbread pizzas. Or you could make an entirely new meal with the meatloaf. Try classic shepherd's pie, chili, or a casserole using the leftover meatloaf. You'll save time and prevent food waste when you use your leftover meatloaf.
Steps
Making Light Meals Or Appetizers With Leftover Meatloaf
Make meatloaf sandwiches.

For a classic meatloaf sandwich, slice the meatloaf thinly and layer it between your favorite sandwich bread. Spread a little mayonnaise, mustard, or barbecue sauce on the bread and press the sandwich together. You can also add slices of meatloaf to grilled cheese sandwiches or substitute meatloaf for meatballs in a meatloaf sub sandwich.

If you want to serve a crowd, divide the meatloaf among slider buns. Add a little sauce and melted cheese. Heat a batch of sliders in the oven and serve them once they're warm.

Scramble a meatloaf hash.

Fry up eggs in a skillet along with diced potatoes or hash browns. Once the eggs have almost set, crumble up a few slices of meatloaf and stir it into the skillet. Finish frying the hash, so the meatloaf is completely heated. Serve the meatloaf hash with ketchup or hot sauce.

You could also slice bell peppers or onions to add to the skillet.

Whip up a batch of nachos with meatloaf.

Layer tortilla chips, cheese, scallions, and crumbled meatloaf on a large baking sheet. Place the nachos in a hot oven for about 5 minutes, so the cheese melts and the meatloaf heats up. Serve the nachos with sour cream and salsa.

For a take on queso fundido, crumble meatloaf into melted cheese. Broil the cheese dip until it bubbles and serve it with tortilla chips.

Make beef quesadillas.

Place shredded cheese and crumbled meatloaf on a corn or flour tortilla. Set another tortilla on top and place the quesadilla in a hot skillet. Cook the quesadilla until the tortilla becomes crisp. Flip it over and finish cooking the quesadilla, so the cheese melts. Slice the quesadilla and serve it with salsa or enchilada sauce.

You could also bake the quesadillas, if you don't want them to be as crisp.

Cook flatbread meatloaf pizzas.

Lay flatbread (like naan or pita bread) on a baking sheet and spread pizza sauce on them. Crumble the meatloaf and divide it among the flatbread. Add your favorite pizza toppings and cheese. Cook the flatbread meatloaf pizzas until they're hot and the cheese melts.

For a twist, use barbecue sauce instead of pizza sauce. You can also add hot sauce for a little heat.
Making Main Dishes With Leftover Meatloaf
Cook up shepherd's pie.

Shepherd's pie traditionally calls for ground lamb or beef cooked with vegetables. To save time and use your meatloaf, just slice the meatloaf and place it in a casserole dish. Cover the meatloaf with gravy and vegetables (like peas and carrots). Top the shepherd's pie with mashed potatoes and bake the dish until it's completely heated.

You could also crumble the meatloaf and stir it into the vegetables.

Simmer a hearty meatloaf chili or soup.

It's a snap to make homemade chili. Just combine tomato sauce, beans, and crumbled leftover meatloaf in a large sauce pot. Simmer the chili for several hours to develop the flavors. Serve the meatloaf chili with saltine crackers or cornbread. Or stir leftover meatloaf into one of these soups:

Italian wedding
Beef and barley
Classic vegetable

Bake a filling casserole.

You can use leftover meatloaf in place of ground beef in most casserole or pasta recipes. For example, cook ziti noodles and combine them with the crumbled meatloaf, sauce and cheese. Bake the casserole until the cheese is bubbly. You could use leftover meatloaf with traditional lasagna recipes.

Make a quick casserole by combining tater tots, crumbled meatloaf, cheese, and pasta sauce. Cook the casserole until the tater tots become crisp and the cheese melts.

Try biscuits and gravy with meatloaf.

While gravy is usually made with breakfast sausage or ground pork, you can quickly make a meatloaf gravy. Just crumble the meatloaf in a skillet and stir in flour to coat the meat. Stir in milk and cook the gravy until it thickens. Serve the gravy with biscuits.

You could also cut the meatloaf into small cubes instead of crumbling it.

Stir fry the meatloaf with rice and vegetables.

For a well-rounded meal that uses up even more leftovers, make a stir fry. Heat a wok or skillet over medium-high heat and add the leftover meatloaf along with leftover cooked rice. Stir in your choice of vegetables (like peas and diced carrots). Fry the mixture until it's completely heated.

To get the rice crispy, start with cold, leftover rice. This will also prevent it from clumping together as it cooks.

Make meatloaf tacos or burritos.

Use diced or crumbled leftover meatloaf in place of ground beef in your favorite taco or burrito recipes. Just heat the meatloaf in a skillet and fill the taco shells or tortillas with the meat and your favorite toppings.

For extra flavor, you can sprinkle taco seasoning or a mixture of cumin, paprika, and cayenne pepper onto the meatloaf.
Video: What To Do with Leftover Meatloaf
How to Use Leftover Meatloaf images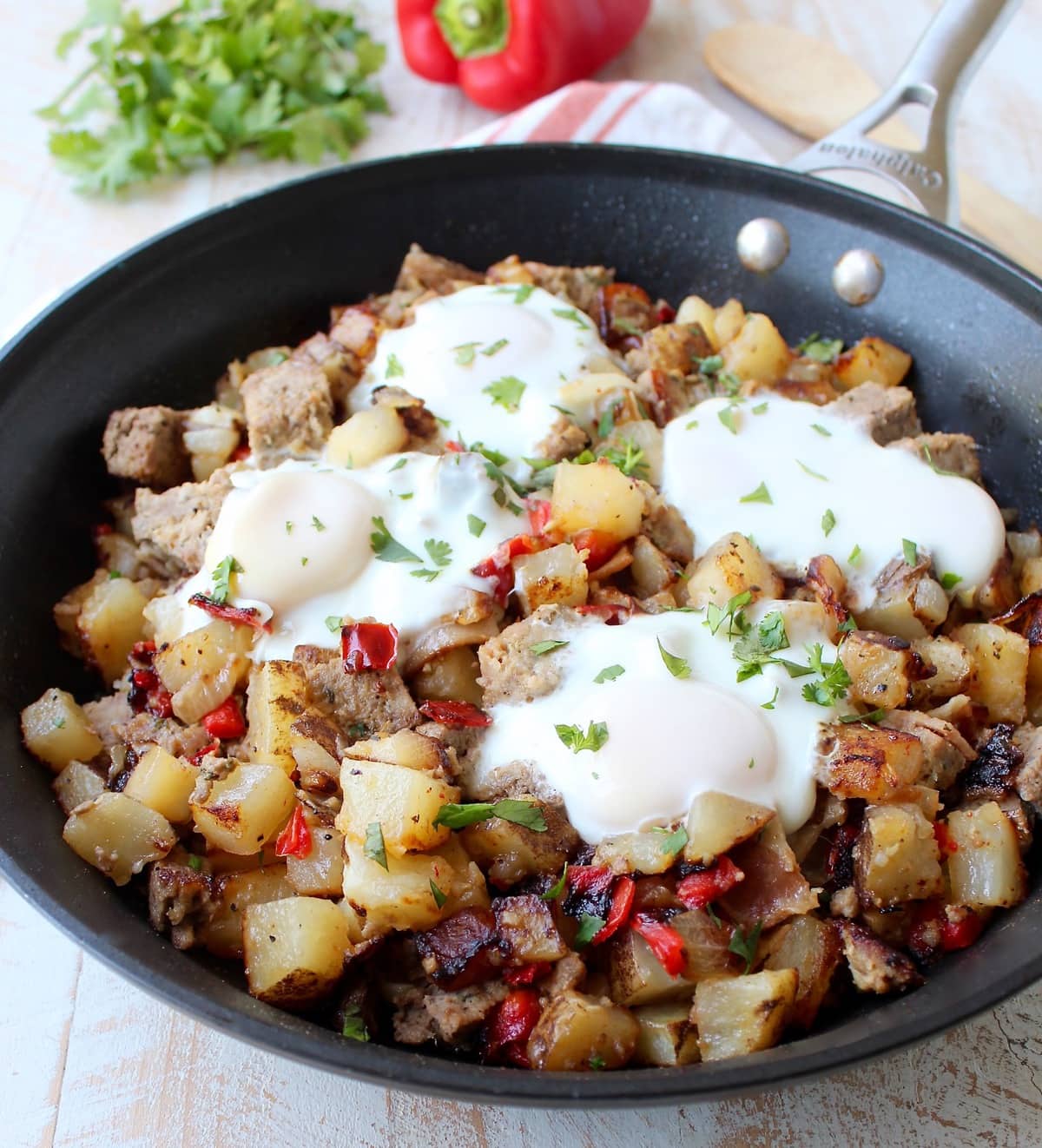 2019 year - How to Use Leftover Meatloaf pictures
How to Use Leftover Meatloaf recommendations photo
How to Use Leftover Meatloaf pictures
How to Use Leftover Meatloaf new foto
pics How to Use Leftover Meatloaf
Watch How to Use Leftover Meatloaf video
Discussion on this topic: How to Use Leftover Meatloaf, how-to-use-leftover-meatloaf/ , how-to-use-leftover-meatloaf/
Related News
Find the Perfect Nude Lipstick for Your SkinTone
Anasept
The One Supplement a Cancer Expert Wants You to Take
How To Make A Smoke Bomb For Your Finest Cocktail
How to Wear a White T-Shirt
How to Make Floating Candles
You Need to See Hailee Steinfeld's Seriously Good Beauty Evolution Since2010
The Worlds 50 Best Restaurants Of 2019 Have Been Revealed
How to Cut Duct Board
How to Interpret Your Dreams
How to Get a Tattoo or Piercing Apprenticeship
Are You Too Attached To Him
How Do I Convince My Mom to Quit Smoking
What Is the Aerobic Exercise Zone
Date: 09.12.2018, 14:01 / Views: 74294
---