22 Rubber Band Hacks to Simplify Your Life
How to Use Rubber Bands
Three Methods:
Do you have rubber bands lying around and don't know what to do with them? Whether you are looking for practical rubber band uses or you just want to have a little fun with them, you may be surprised at all the ways you can use rubber bands in your daily life!
Quick Summary
Keep your clothes from sliding off the hanger by wrapping a rubber band on each end.

Slide a rubber band vertically over a paint can, and use it to wipe excess paint off.

Wrap a rubber band around a jar lid to help you grip and open the jar.

Use a rubber band to keep your money and credit cards together.

Wrap a rubber band around your shampoo bottle to create a no-slip grip.

Did this summary help you?
Steps
Using Rubber Bands in the Kitchen
Open a tight jar using a rubber band as a grip.Can't get an especially stubborn jar of pickles open? Wrap a rubber band around the lid a few times. This gives you better grip, making the jar easier to open.

Secure opened food bags with a rubber band.After opening a bag of chips or any other bagged food item, fold the top over the bag a few times and tie a rubber band around it to keep your food fresh.

Motivate yourself to drink more water with rubber band trackers.Make a goal to drink a certain amount of water per day, then pair the goals with the rubber bands. For example, if your goal is to drink 100 ounces of water per day, put 5 rubber bands around your water bottle, one for every 20 ounces of water. Every time you drink 20 ounces of water, take a rubber band off your water bottle. Once all rubber bands have been removed, you have hit your water goal for the day.

Secure apple slices together with a rubber band to prevent browning.After slicing apples to pack in your lunch, put the apple back together and secure the slices with a rubber band. This will keep your apple slices fresh until you're ready to eat them.
Utilizing Rubber Bands throughout the House
Wrap a rubber band around your soap dispenser to limit soap usage.Wrap a rubber band around the bottom of the soap dispenser to limit the amount of soap coming out with each pump. Depending on how high up you wrap the rubber band, this technique should make your soap last double the amount as before.This is especially useful for those with children who aren't sure about the right amount of soap to use.

Secure frayed broom bristles with a rubber band.When a broom starts to get old, the bristles tend to fray. To extend the life of your broom, wrap a rubber band around the bristles, approximately halfway between the top and bottom of the bristles. This will get the bristles pointing in the right direction and improve the efficiency of your broom.

Add rubber bands to outside of shampoo bottle to improve grip.Wrap a rubber band around your shampoo bottle a few times to create a no-slip grip. The rubber band will improve your grip on the shampoo bottle, even when it is wet and slippery when being used in the shower.

Use a rubber band over your paint can to wipe excess paint off your paint brush.After opening a can of paint, slide a rubber band vertically over the paint can. Use the rubber band to wipe excess paint off your brush. This keeps the paint can's edges drip free and significantly lessens your mess when painting.

Create a makeshift wallet by wrapping a rubber band around your money.Create a makeshift wallet by wrapping a rubber band around your debit and credit cards and dollar bills. Alternatively, you can extend the life of a wallet that may be falling apart by securing it with a rubber band.

Loop a rubber band around the button and buttonhole of your pants for makeshift maternity clothes.

If you're pregnant and not quite big enough to fit into maternity clothes, wrap a rubber band around the button on your jeans, through the buttonhole, and back onto the button. Doing this will lengthen the width of your jeans and prevent you from having to purchase new jeans.

As the pregnancy progresses and the belly size increases, try using larger or more elastic rubber bands.

Childproof your cabinets by keeping them closed with rubber bands.Wrap a rubber band around the two knobs on each cabinet door so small children can't get into the cabinet. Make sure to use thicker, tighter rubber bands so children are not able to open the doors at all. Looser rubber bands may allow the doors to open a little ways and lead to fingers getting pinched.

Add rubber bands to the ends of hangers to keep shirts from slipping off.Wrap rubber bands on both ends of the hanger. This gives the hanger some grip and keeps slippery clothing items from falling.

Organize desk items by holding them in place with rubber bands.Eliminate clutter on your desk at home by gathering up all of your pencils and pens and wrapping a rubber band around them to hold them all in one place. This can also be done with other desk items like index cards, manila folders, and loose papers.
Having Fun with Rubber Bands
Bookmark a page with a rubber band around the page.Wrap a rubber band around the page you are on and the cover of the book to make a makeshift bookmark.

Mark cups with unique rubber bands at a party.When having multiple friends over, have each person slip a different colored rubber band over their can, glass, or cup so everyone knows which drink is theirs.To make the cup markers even more fun, purchase plain rubber bands and have each friend create their own design on their rubber band using markers. This method works best with thicker rubber bands.

Create patterns when tie dying a shirt by wrapping it in rubber bands.Take a white t-shirt and create a design using rubber bands. This could include scrunching the shirt up into a ball and securing it with multiple rubber bands or rolling the shirt up and twisting it into a circle and securing with rubber bands. Proceed by dying the shirt. The rubber bands will create white marks within the color of the dye, creating a uniquely designed tie-dye shirt.

Break in a glove by wrapping rubber bands around it.

Break in your baseball glove by putting a ball in the glove and wrapping multiple rubber bands around it. The rubber bands should be tight enough that the ball will not fall out of the glove. Leave the glove in direct sunlight for a couple of hours, then take the glove out of the sun, take off the rubber bands and put the glove on.

Open and close the glove a few times and throw the ball in the glove a few times.
Put the ball back in the glove, wrap it back up with rubber bands, and store the glove in a cool, dry place for a few days. Your glove should then be ready for action.

Write a secret note on a stretched rubber band, then unstretch it.Stretch a rubber band, write on it, then unstretch it. The words will not be legible when the rubber band is not stretched. Pass the note to a friend, telling them to stretch the rubber band to see the contents of the message.

Shoot items with rubber bands.Fire a rubber band at empty plastic bottles, targets, or any other non-living thing. Make a game out of aiming for certain items and seeing who can hit the item first. Rather than shooting the actual rubber band, you can also use it to slingshot other items at targets.

Make a rubber band ball.Use a small, round object or a folded thick rubber band to start the rubber band ball. Wrap rubber band around the core continuously until you have a smooth, round surface of rubber bands. The ball can now be bounced, tossed, or squeezed!
Video: DIY - How to make Rainbow Loom Bracelet with your fingers - EASY TUTORIAL
How to Use Rubber Bands images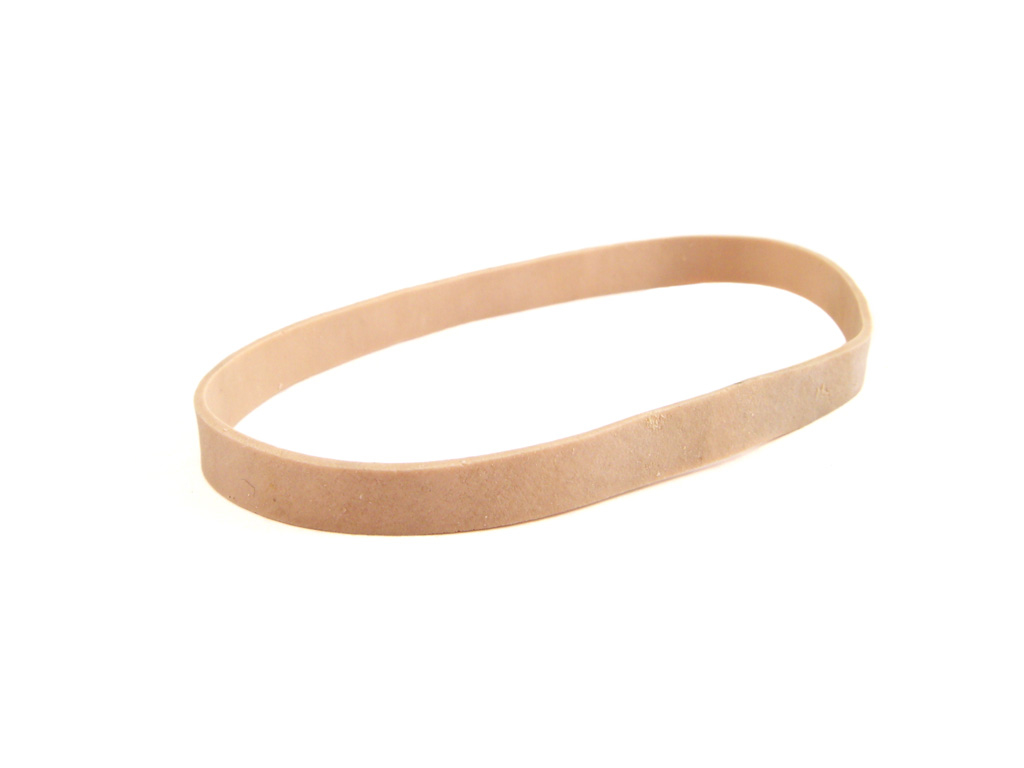 2019 year - How to Use Rubber Bands pictures
How to Use Rubber Bands advise photo
How to Use Rubber Bands foto
How to Use Rubber Bands new pictures
images How to Use Rubber Bands
Watch How to Use Rubber Bands video
Discussion on this topic: How to Use Rubber Bands, how-to-use-rubber-bands/ , how-to-use-rubber-bands/
Related News
Cinco de Mayo Recipes: The 10 Best Healthy Cinco de Mayo Recipes on the Web
Nine Tips for Fitness in Hindi
Exercises for Strengthening Knees
How to Halter an Unruly Horse
Tom Fords Twisted 2nd Film, Nocturnal Animals, Gets Its First Trailer
Can't Quit Those Long, Hot Showers Here's How to Save YourSkin
How to Get a Credit Card with Bad Credit
How to Make Taquitos
You can now find out how much sleep you're missing out on as a new parent
Antonia Thomas on why she's happy to see the end of Scrotal Recall
How to Get a Better Android Camera
How to Play Consequences
My 34-year-old wife left me for a boy she met on an online game
40 Only The Strong Survive Tattoos For Men – Motto Design Ideas
How to Start a Data Processing Business
Date: 06.12.2018, 20:52 / Views: 81385
---