July 29, 2018
Cruisin'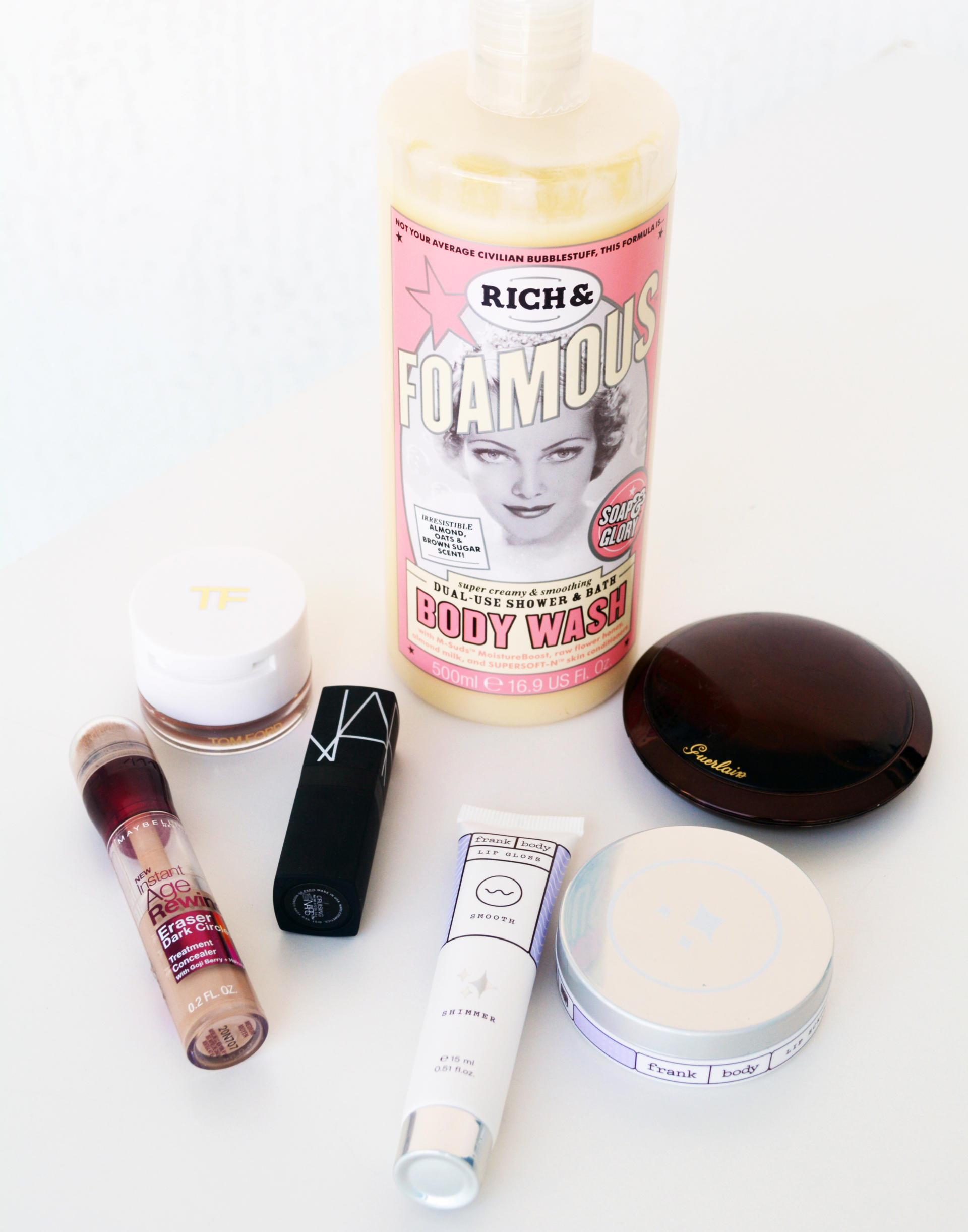 Happy Sunday everyone! I'm back with another monthly favorites post. I have so much fun doing these; I love watching beauty favorites on YouTube and reading about what other beauty bloggers are loving. Today I have mix of makeup and skincare. All these products have been a godsend this summer.
Shimmer Shimmer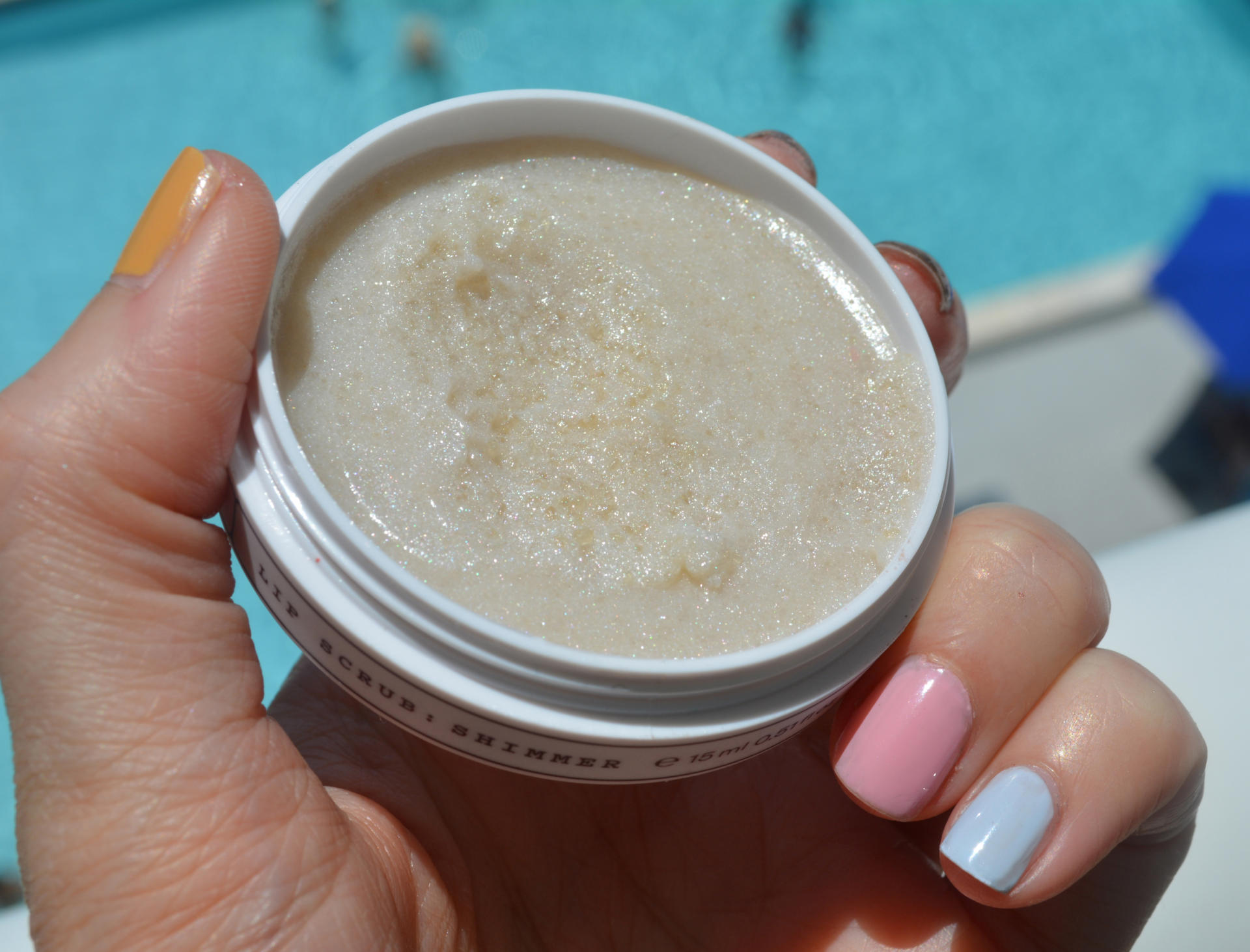 contacted me and asked if I like to try some products from their line. I heard wonderful things about their coffee body scrub, so of course, I said yes. They kindly sent me their and .
I've always had problematic lips; they're constantly chapped and dry, and a good lip scrub is a necessity. This one is made with coffee seed oil, mica, and sugar. Coffee seed oil has many benefits; it improves collagen and elastin production. It's also an antioxidant, and it's excellent for dry skin. I've been using it every morning.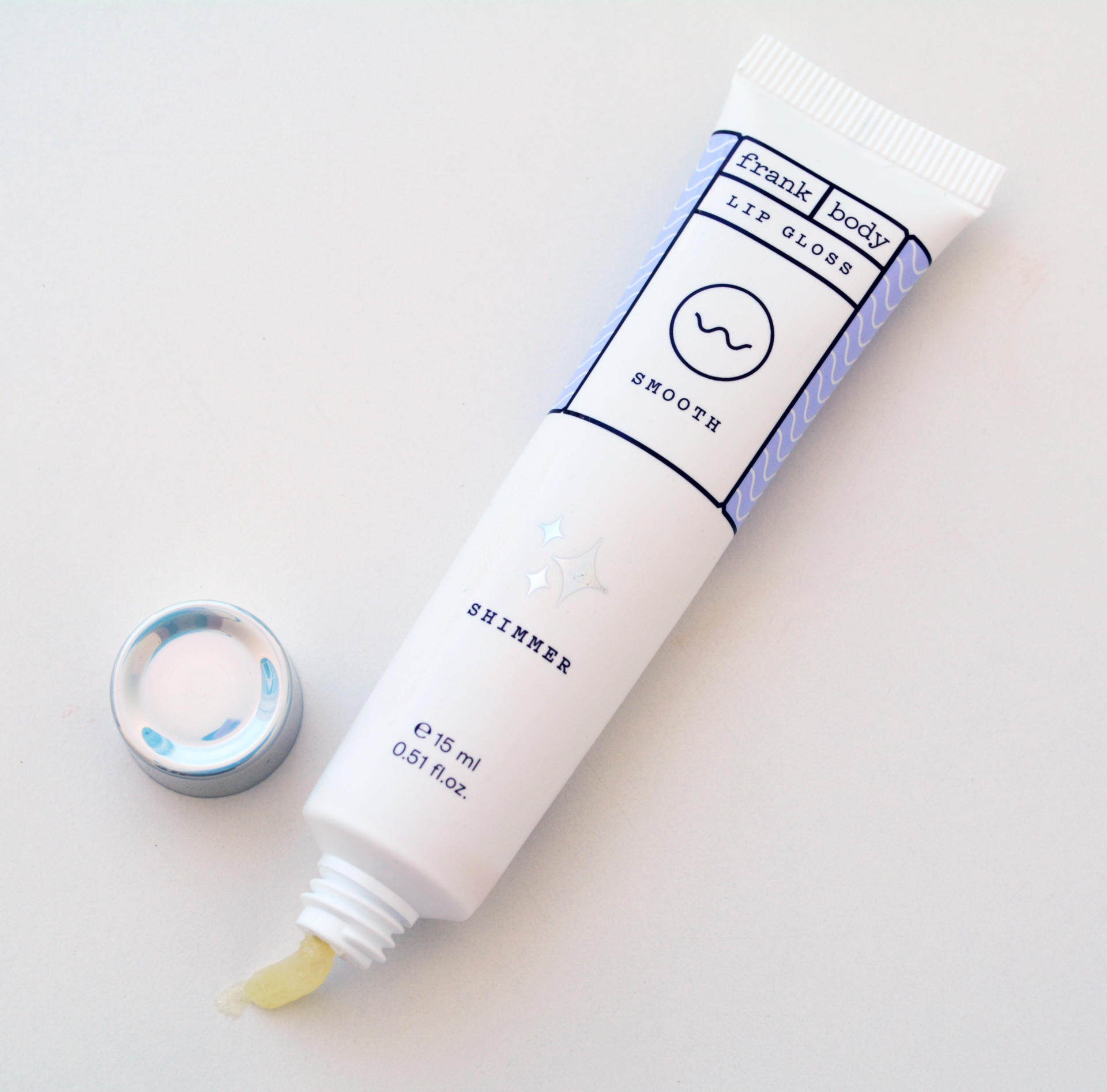 If you liked the finish of Glossier's Birthday Balm Dotcom but didn't care for the scent, I think this lip gloss is a great alternative. It feels just like a lip balm. It's hydrating and nourishing and leaves a gorgeous shine to the lips. It makes a lovely lipstick topper too! I love both products. These come in a duo, and you can save money by purchasing the set. As a disclaimer, I'm not sponsored or affiliated with Frank Body.
The best drugstore concealer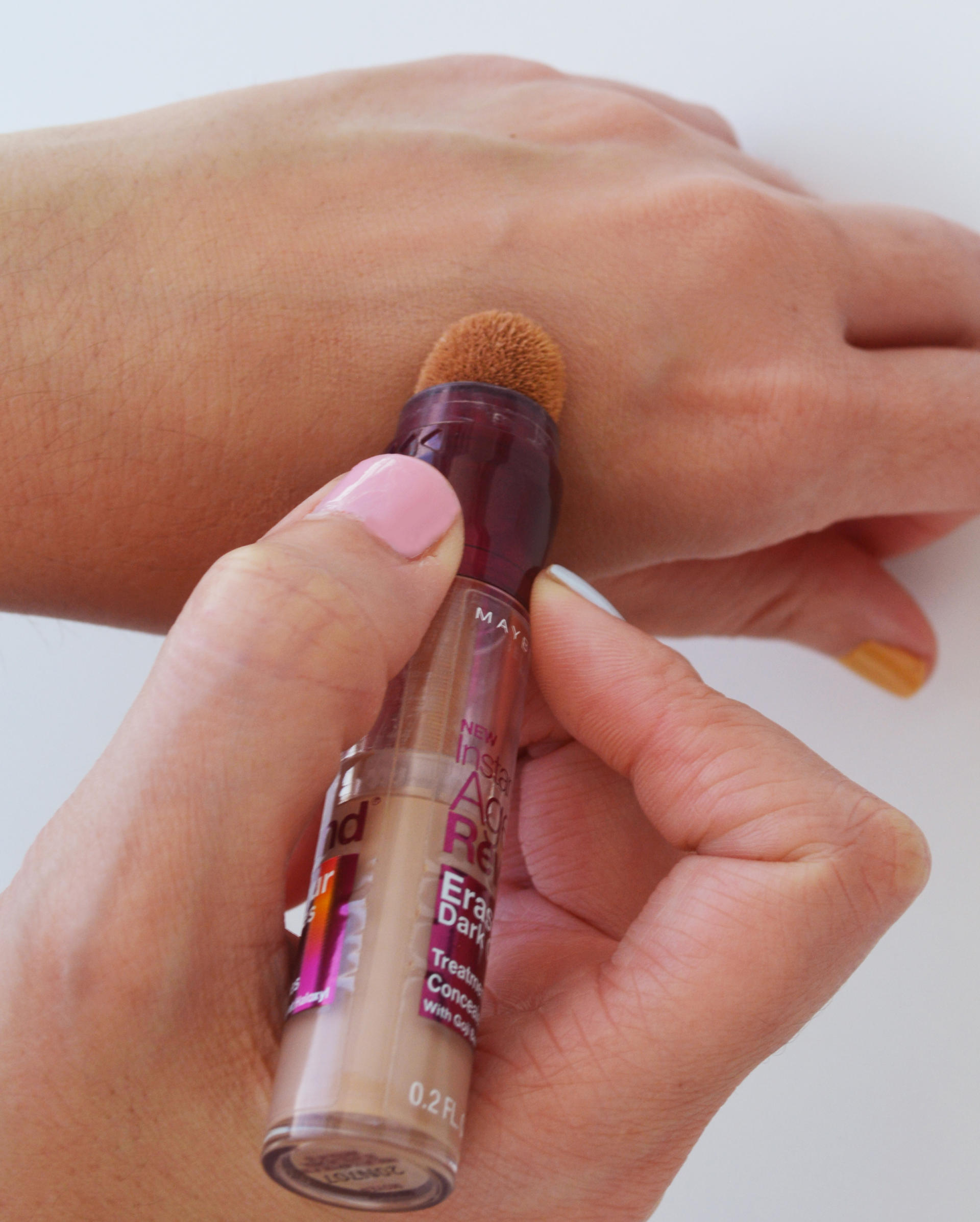 This month I've been reaching for the Maybelline Instant Age Rewind Eraser Dark Circle Treatment Concealer (0.2oz/.99). I've talked about it many times on my blog; I love this concealer. The consistency is light and thin, it's not full coverage like the Tarte Shape Tape and gives more coverage than the Glossier Stretch Concealer. I hate concealers that look heavy and caked on. I don't want that kind of heavy coverage so I tend to gear towards concealers that won't emphasize fine lines and feel comfortable on the skin. Age Rewind is fantastic.
Slow, Hot & Sweaty
I must admit this heat is making me ultra lazy; I just don't want to put any makeup on lately. However, like a true makeup junkie, I managed to add some new items to my . Recently, I've been using these three products, and I'm out the door.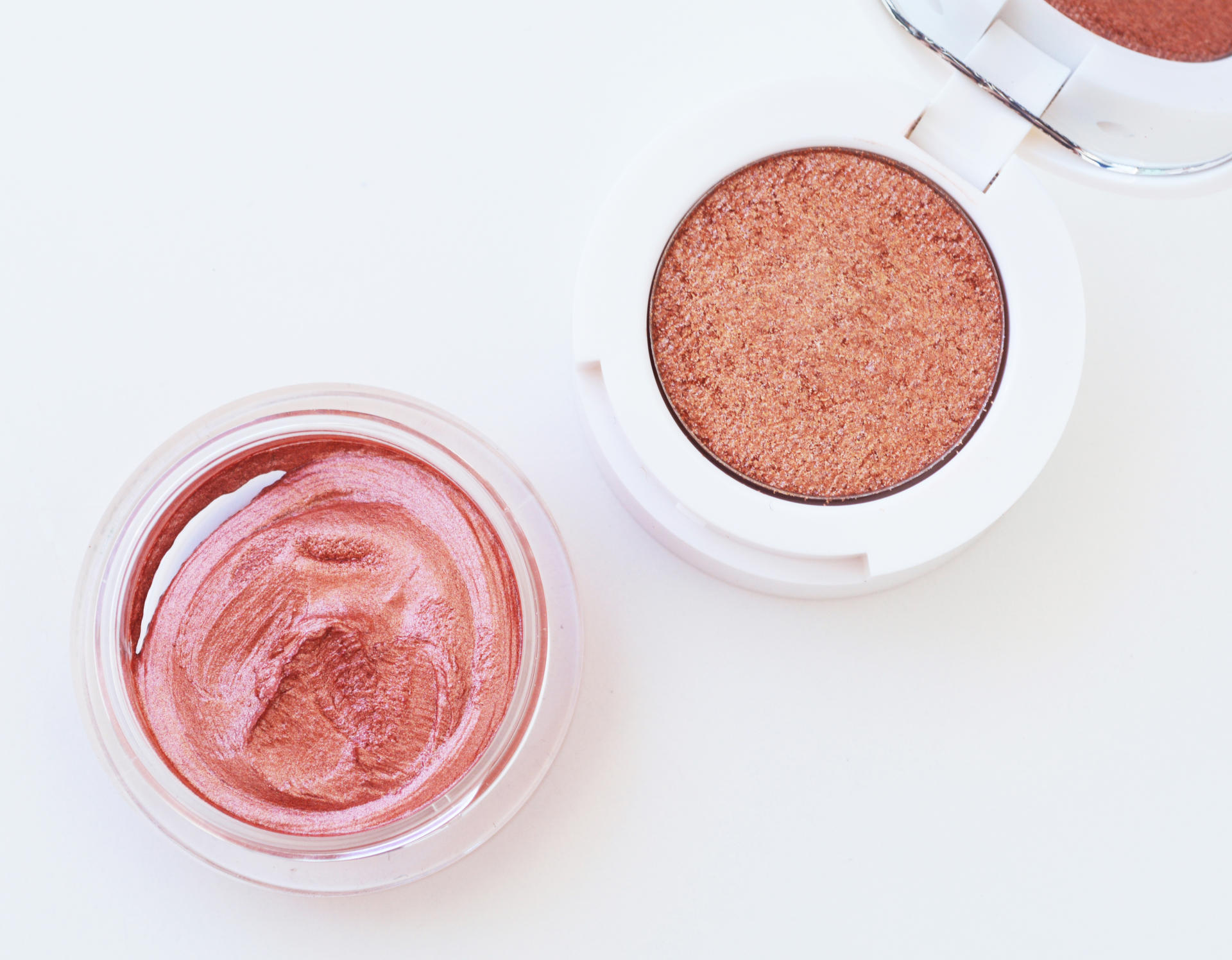 First, the Tom Ford Cream and Powder Eye Color in Golden Peach (0.24oz/.00). I purchased it recently and all I have to say is, where have you been my whole life? This shadow is stunning and perfect for summer.
Tom Ford's cream shadow formula is excellent. It just glides on, I blend it up to the brow bone, and it looks like I spent hours on the look. It's so easy and fast, and most importantly it stays put throughout the day and doesn't melt off in the scorching heat. Golden Peach is my new love.
Golden Peach swatches in direct sunlight.
I could do without the gold topper; it is lovely for an evening look. However, there's fall out by the end of the night. Other than that, I'm in love with this eyeshadow. This and the Kjaer Weis Suntouched Cream Blush are my summer go-to's.
Forgotten Favorite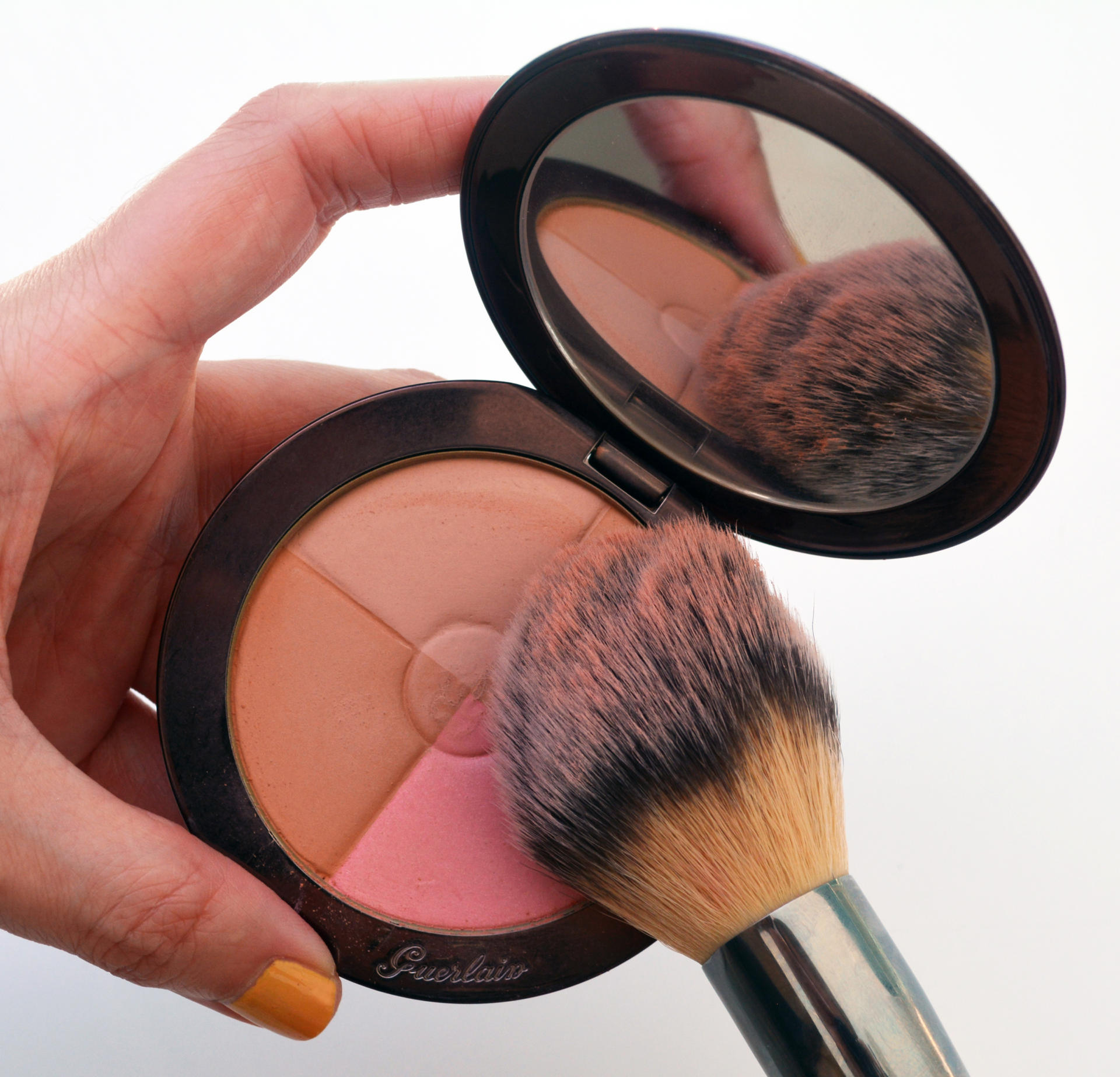 I'm still committed to my New Year's resolution on shopping my stash and showing some love to my forgotten favorites. This month's pick is the Guerlain 'Terracotta 4 Seasons' Bronzer in Nude 00. I believe Guerlain redesigned these and are now called Terracotta Light.
It's the same concept; you blend all the colors together to give the face a radiant bronze glow. I really like to use it for blush. It has three tan shades and one pink shimmer, and together it creates the perfect warm glow that brightens the cheeks and makes them look healthy.
Let's cruise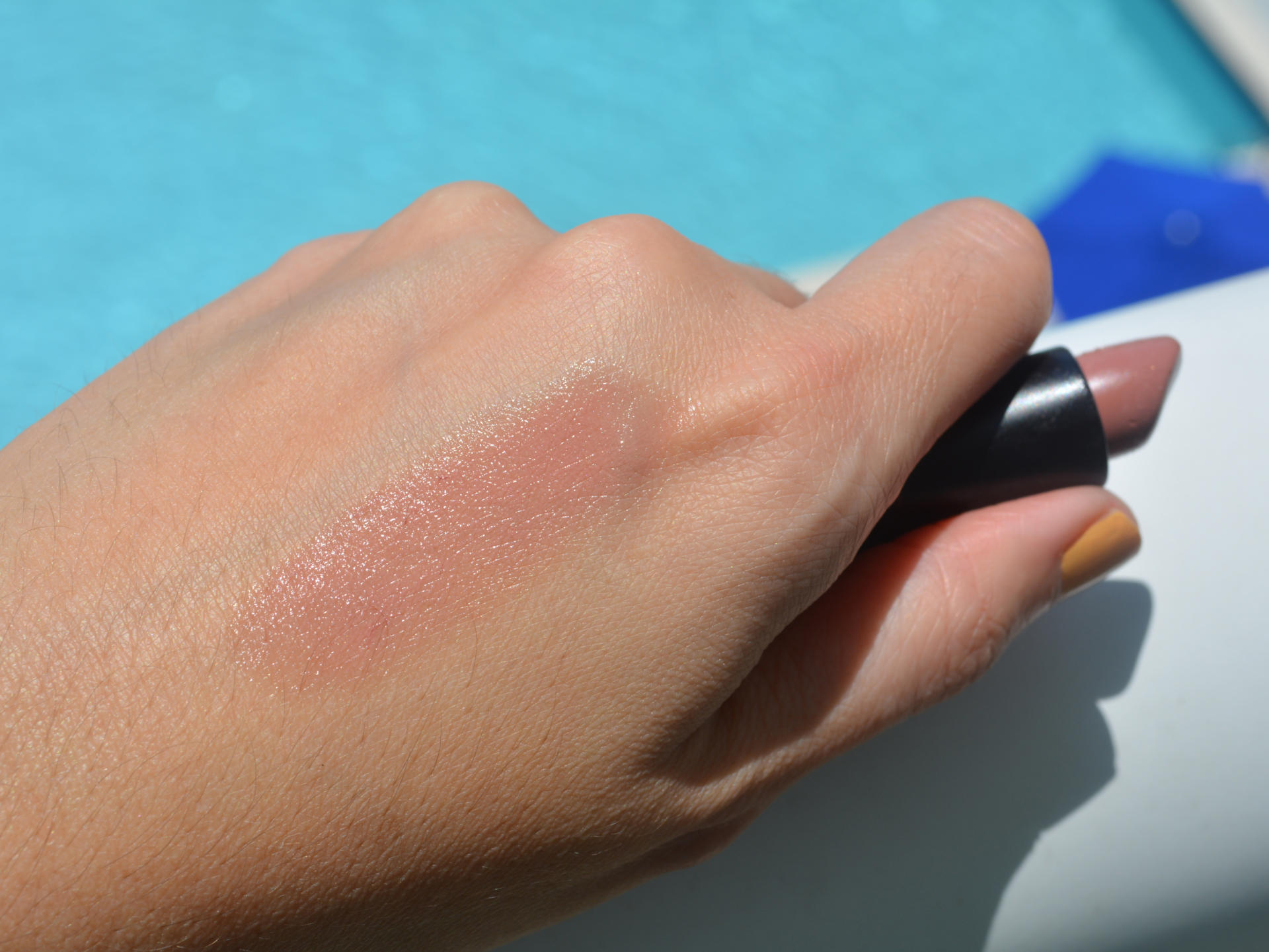 The perfect lazy girl summer lipstick is . It's part of NARS Sheer Lipstick range. I'm a big fan of NARS lipsticks in general, they have an incredible selection. The lipsticks in this range are very creamy and sheer as the name suggests, and they have a nice glossy finish. Cruising is beautiful nude pink; it goes with any look. It's been living in my purse this month.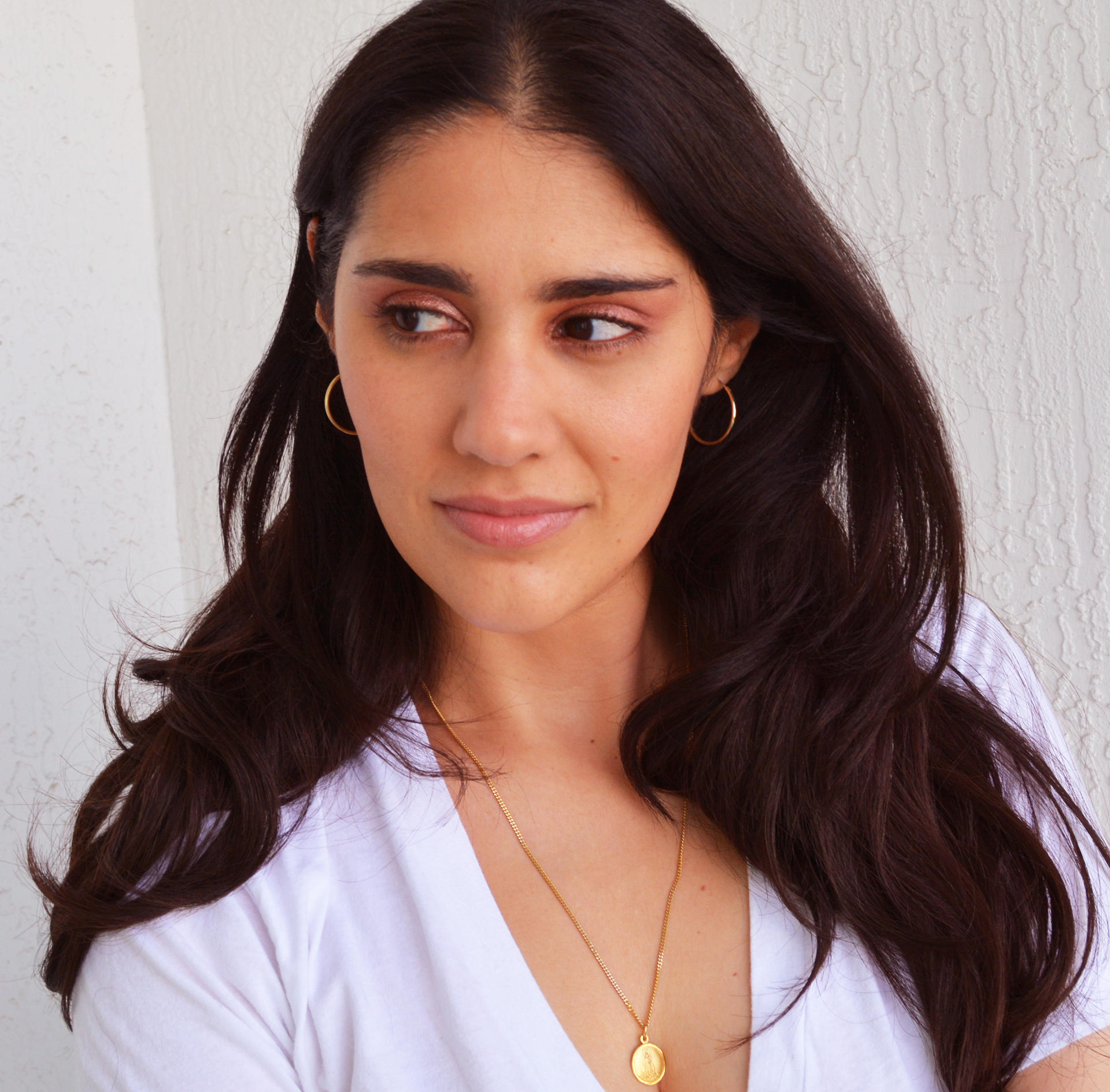 Face: Maybelline Makeup Instant Age Rewind Concealer. Eyes: Tom Ford Cream and Powder Eye Color in Golden Peach. Cheeks: Guerlain 'Terracotta 4 Seasons' Bronzer. Lips: NARS Sheer Lipstick in Cruising. Hoops: & Other Stories
You need this in your shower
Because I'm practically living my shower this summer, I must share my love for the Soap & Glory Rich and Foamous Body Wash (16.2oz/.99). I go through these like water; this is a brand new bottle. Although it's an affordable product, it feels luxurious and expensive. My skin feels so silky soft after using it. If you're a fan of gourmand, you would love this body wash!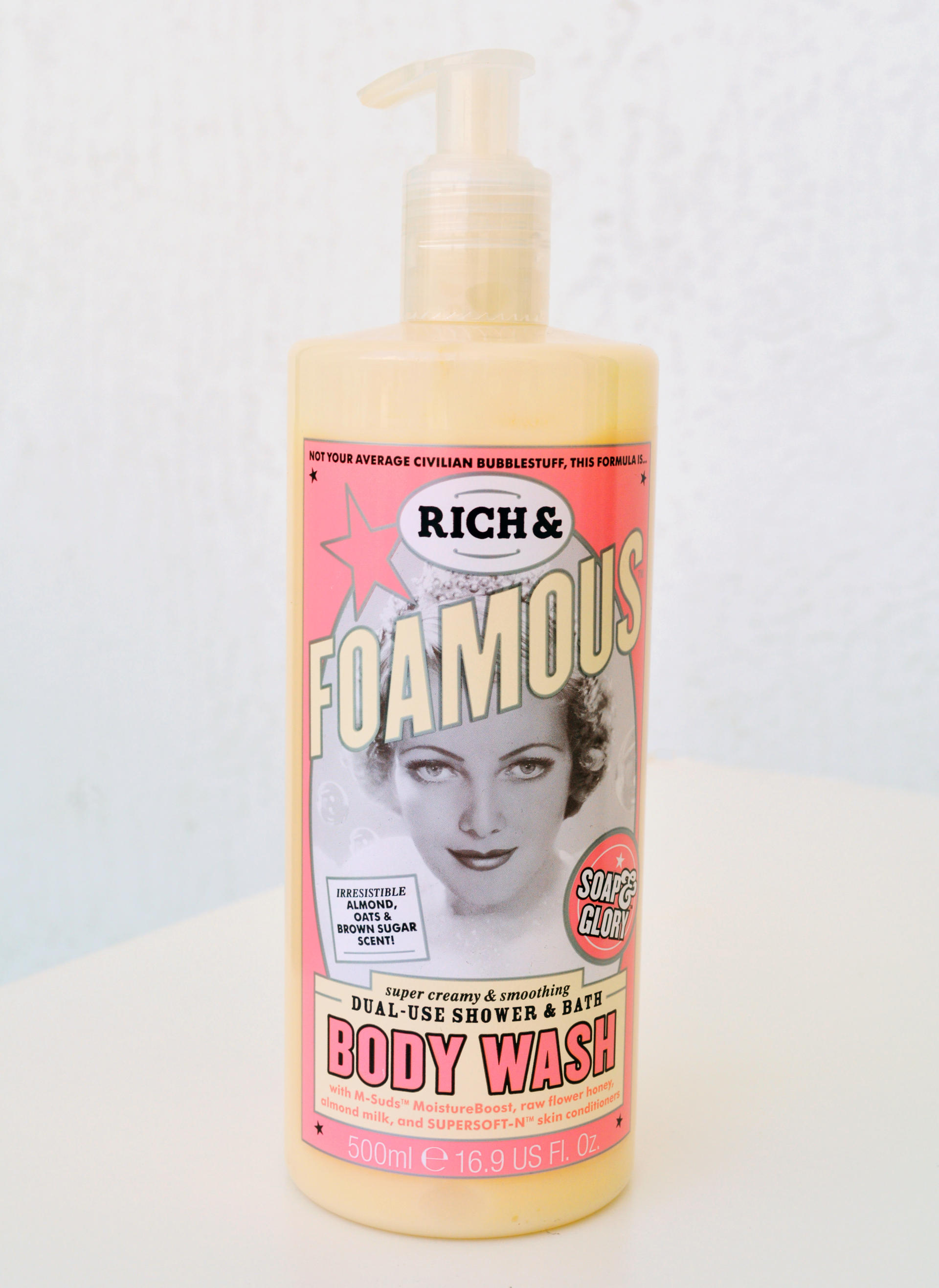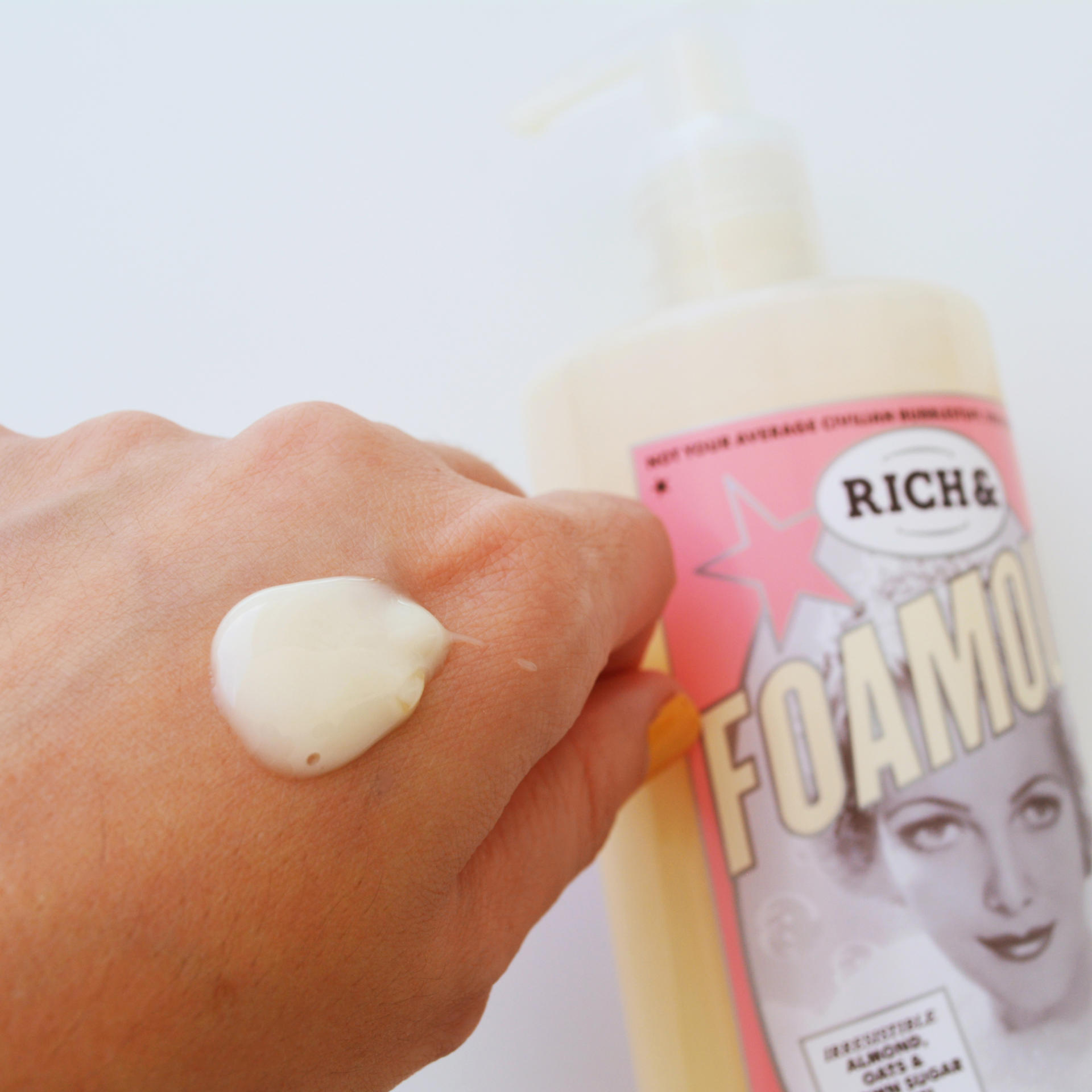 And finally, I have to tell you about my YouTube girl-crush . I can't believe I just discovered her channel this month. If you love makeup, you need to watch her . Michele's reviews are always detailed and concise. She has so much knowledge and insight on luxury beauty.

When I saw her Q&A, I realized we have so much in common. Like me she minored in Art History and she's in her 40's. I believe Michele is a Virgo; my mom and my best friend are Virgos. Anyway, now I sound like Single White Female. It feels like I've known her for years. I want to fly to Vegas and hang out with her all day.
So I hope you enjoyed my July Favorites. Any new makeup you've been loving?
Shop the Post
Follow:
You may also enjoy:
Похожие новости
Elena gilbert hair season 5 2018
Aeropostale formal dresses
Hair dye colors ideas 2018
Master room decoration 2018
Blair waldorf hair season 1 2018
Disney princess wedding dresses ariel 2018
ШОКИРУЮЩИЕ НОВОСТИ